Full day workshop with Imsys – Empowering AI at the edge
September 2 @ 09:00

-

17:00

CEST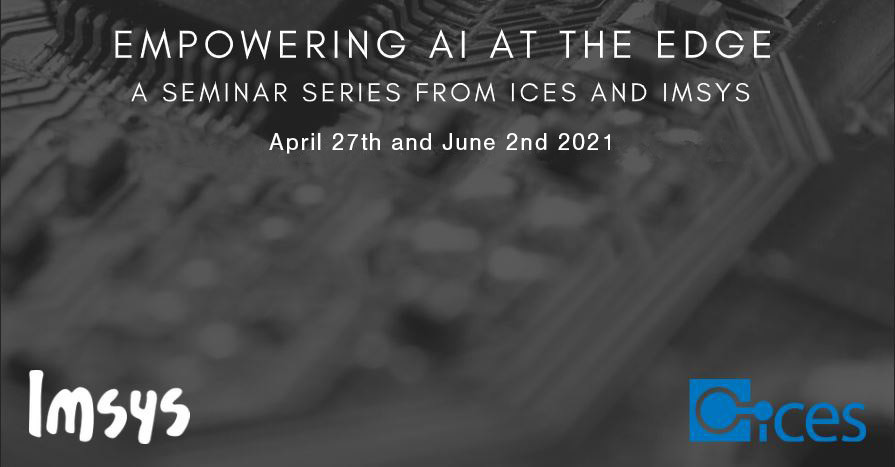 *** Covid-19 Update ***
Due to the current Covid situation, we have decided to postpone the event until the beginning of September. A new date and invitation will be sent out in August.
Previously AI and Machine Learning have been something taking place behind closed doors in data centers where it's easy to provide a lot of computational power. Today, with all the new use cases, we want to have access to the strength of advanced AI in different distributed scenarios. It could be an autonomous vehicle, automatic entrance doors at a shopping mall, or in an application for monitoring the elderly. However, with the growing number of advanced sensors, your hardware needs to be optimized to handle the enormous amount of data generated every millisecond. Secondly, your hardware needs to handle all that data in a robust and energy-efficient way. Especially if your application is mission-critical and runs on a battery, like a self-driving car.
Together with Imsys we will, in this three-step seminar, give you a deep look under the hood of how to build and optimize AI hardware for different edge scenarios. Imsys is a Swedish-based designer, developer, and supplier of networked control solutions.
June 2nd, 2021 – Full day workshop 
This workshop is for the CTO, AI developer or R&D engineer. A unique opportunity to be one of the first to work with Imsys brand new AI accelerator chip – 'Alice'. The 16 participants will embrace one of four challenges and by the end of the day, there should be a tangible result and a lot of insights gained.