Behind The Scene Seminar with Imsys – Empowering AI at the edge
2021-04-27 @ 13:00

-

16:00

Free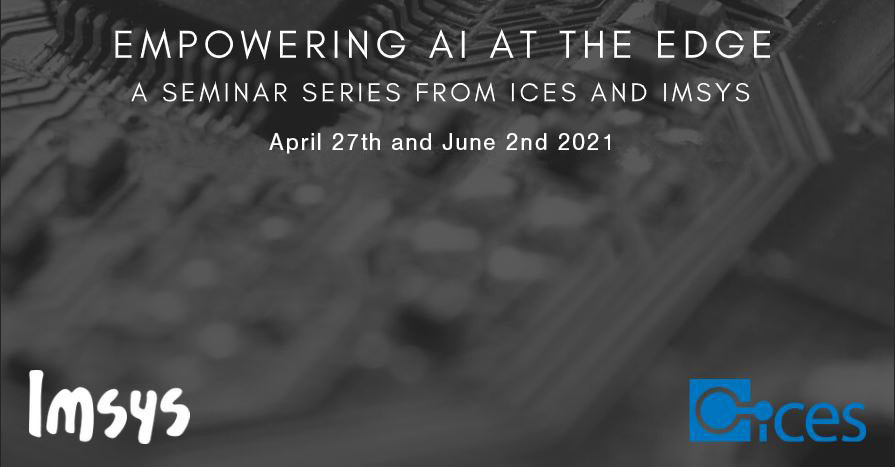 Previously AI and Machine Learning have been something taking place behind closed doors in data centers where it's easy to provide a lot of computational power. Today, with all the new use cases, we want to have access to the strength of advanced AI in different distributed scenarios. It could be an autonomous vehicle, automatic entrance doors at a shopping mall, or in an application for monitoring the elderly. However, with the growing number of advanced sensors, your hardware needs to be optimized to handle the enormous amount of data generated every millisecond. Secondly, your hardware needs to handle all that data in a robust and energy-efficient way. Especially if your application is mission-critical and runs on a battery, like a self-driving car.
Together with Imsys we will, in this three-step seminar, give you a deep look under the hood of how to build and optimize AI hardware for different edge scenarios. The AI edge applications for the optimized hardware will be presented by Qamcom. Imsys is a Swedish-based designer, developer, and supplier of AI accelerators and networked control solutions. Qamcom is a Swedish AI technology to value service company.
April 27th, 2021
Session 1 starting 13:00 – The complexity of deploying AI in edge solutions.
Session 2 starting 14:30 – Optimize your hardware for advanced AI solutions.
Note: These two sessions will be held via ZOOM. A meeting URL will be distributed before the event.