ICES Online Thesis Fair
2020-10-07 @ 13:00

-

16:00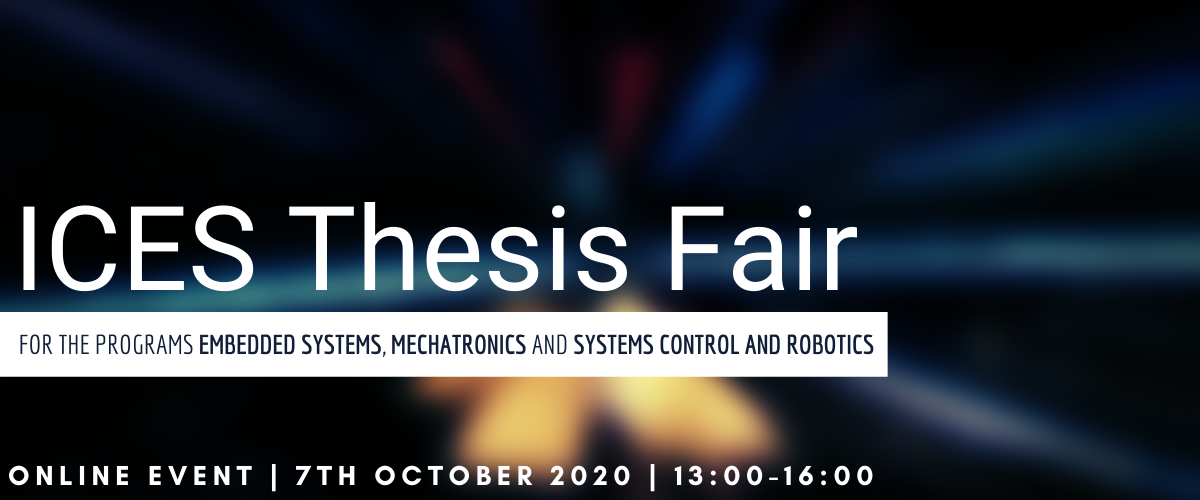 Welcome to the yearly ICES thesis fair.
This is where the ICES member companies and the students looking for thesis projects meet. Companies and students can bring suggested thesis proposals. The thesis will always have to be approved by the responsible teacher before start.
Links to each meeting room;

Prevas
Click to connect

Atlas Copco
Click to connect
Read more about Thesis at Atlas Copco
Knightec
Click to connect
ImSys
Click to connect
During an afternoon every participating company will provide their own meeting URL that you as a student can go from one meeting room to another. There will be three scheduled presentation slots and plenty of time for discussions in between. All flyers and presentations will be made available to the students together with the meeting URL's in advance of the event.
Practical Details for the Event

Date: Wednesday 7th of October 2020
Time: 13:00 – 16:00
Agenda for the 7th of October
13:00-13:10 First presentation slot
13:10-14:00 Student Interaction slot
14:00-14:10 Second presentation slot
14:10-14:30 Student Interaction slot
14:30-14:45 Coffee Break
14:45-15:00 Student Interaction slot
15:00-15:10 Third presentation slot
15:10-16:00 Student Interaction slot